Frozen NZ Premium Blue Cod Fillets (Skin Off, Bone Out)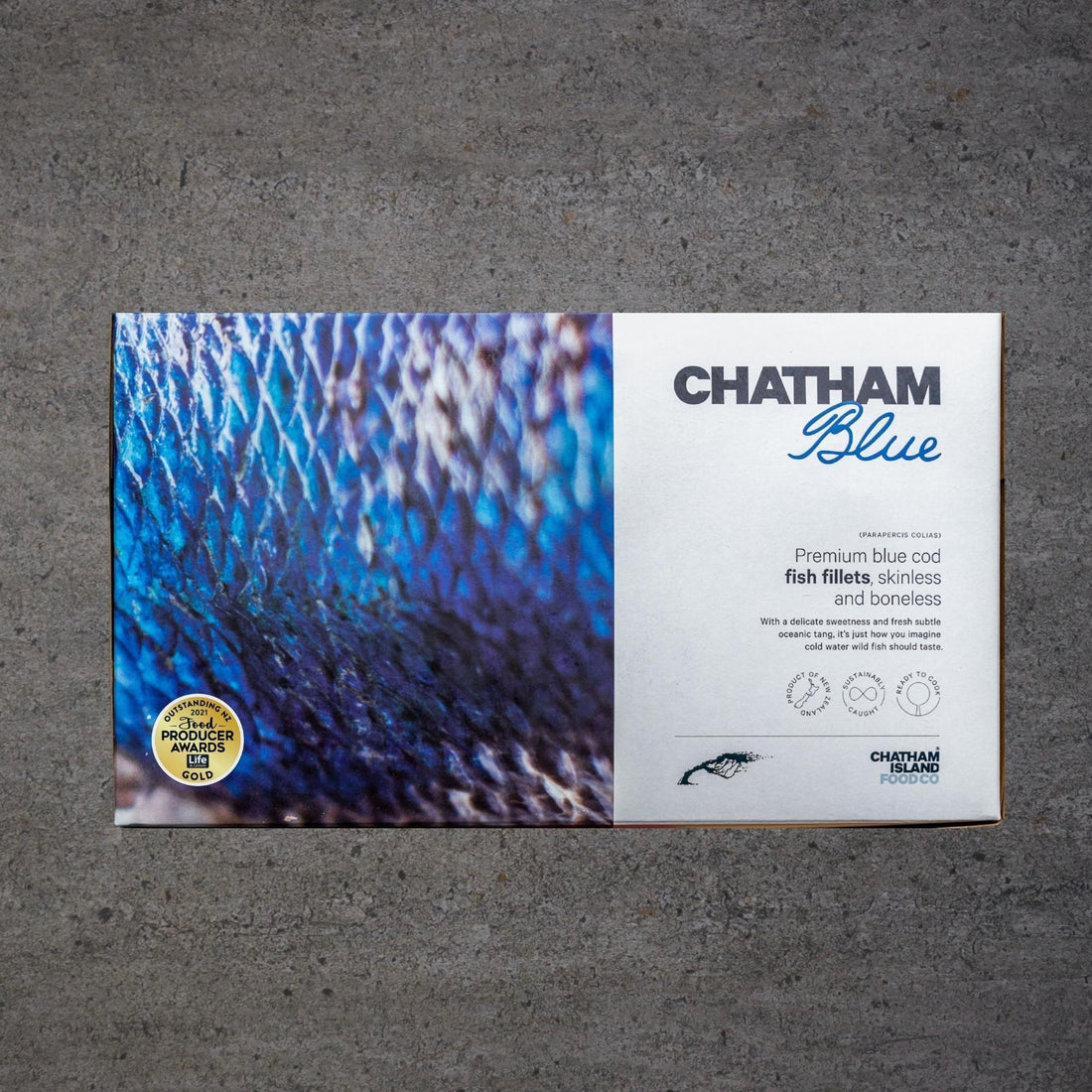 Frozen NZ Premium Blue Cod Fillets (Skin Off, Bone Out)
FROZEN CHATHAM ISLAND FOOD CO. PREMIUM BLUE COD FILLETS (SKIN OFF, BONE OUT)
- Approx. 7-9 fillets per box
- 1.7kg box
'Chatham Blue' Blue Cod are wild caught in the pristine, isolated waters of the Chatham Islands where Northern and Southern currents combine to generate a rich blend of nutrients and minerals for fish to thrive. Its delicate sweetness and fresh subtle oceanic tang is just how you imagine cold water wild fish should taste. Blast frozen to lock in the freshness and flavour, and individually layered for easy separation.
Nationwide Delivery is available Tuesday-Friday. We do not offer post office box or Saturday deliveries.
Christchurch - $10.00 per delivery
South Island - $15.00 per delivery
North Island - $21.00 per delivery
Rural Delivery - $5.00 addition per delivery
Orders received daily before 6am Monday to Thursday will be packed and dispatched the same day for delivery the following weekday.
Orders placed after 6am on Thursdays will be dispatched the following Monday.
Oceans North Seafood do not process orders on Friday, Saturday, or Sunday. Please note some products in our collection require a 2-weekday lead time as they are harvested/caught to order. This will be detailed in the product description of such products.
All orders are sent on an overnight service. You will be emailed a tracking number on the day of dispatch which we recommend tracking through http://trackandtrace.courierpost.co.nz/.
All parcels will be left by the courier unless you request 'signature required' at the order checkout. There will be an added fee of $1.00 for this service.
Delivery to Rural Post addresses may take up to 48 hours from dispatch. There will be an added fee of $5 for Rural Deliveries. Orders placed after 6am on any Wednesday will be held over to the following week to ensure a successful delivery prior to any weekend.
Returns and replacements are issued on a case-by-case basis. If your product arrives damaged, please send an email to orders@oceansnorth.co.nz or phone on (03) 348 1588. All quality issues must be reported no later than 48 hours after the time you have received delivery to validate claims.
We will require photographic evidence and/or a sample of the
damaged or spoiled product.